BIOS PASSWORD RESET | HOW TO RESET BIOS ADMINISTRATOR PASSWORD FOR ASUS LAPTOP
BIOS PASSWORD RESET FOR ASUS LAPTOP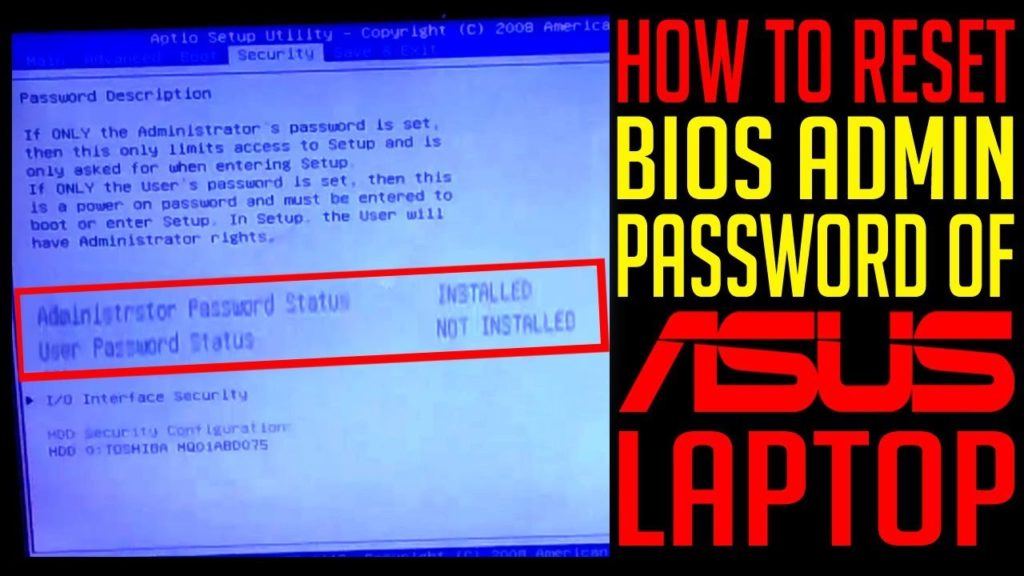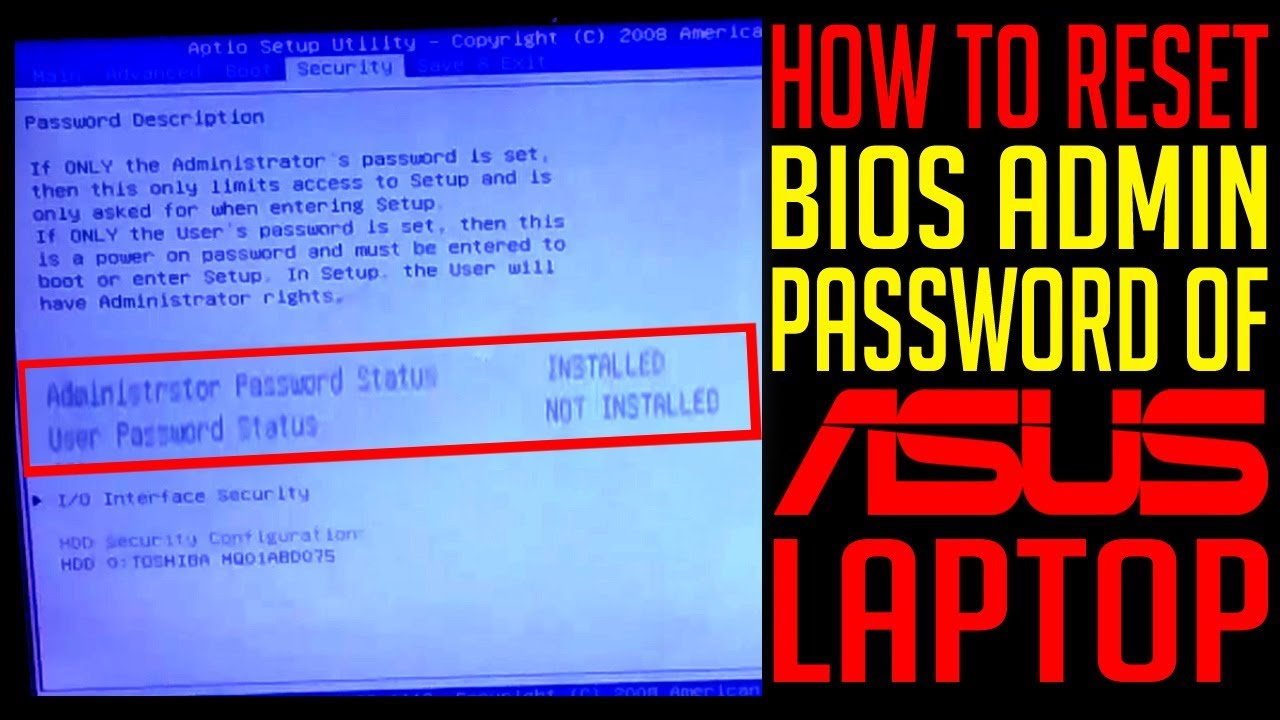 Whats up guys, hope everyone is doing well and absolutely fine. Few months ago, my ASUS laptop's BIOS Administrator Password was locked and I was not able to make any changes into it.
I want to format my laptop but it does not allow me to choose the boot option and even there was no option to reset the BIOS password. I have searched a lot in google and watched many YouTube videos, but no one explained about the proper solution for this. Finally, I have got the idea on how to fix this and Reset BIOS Administrator Password in ASUS laptop. Am feeling so glad to share this information with you. Hope, everyone is gonna enjoy this.
HOW TO RESET BIOS ADMINISTRATOR PASSWORD FOR ASUS LAPTOP
All the problems are related to your system date and time. I mean to say, if you change your windows date and time to 23rd Nov 2011. The problem could be fix. I know, its quite difficult to believe and you might have thinking, how BIOS password is related to windows time setting. But, that's true. You must try this steps,
HOW TO RESET WINDOWS DATE AND TIME & RESET BIOS PASSWORD
Click on the Date and Time, displayed in the task bar of your computer screen and select Change Date and Time Settings
Select, Change date and time
Set the date as 23rd Nov 2011 and click on OK.
Restart your computer and go to BIOS by pressing the F2 key in your keyboard.
It will ask you the BIOS password, here is the trick.
Enter any wrong password into it and press Enter.
It will show you an error message saying Invalid Password, hit Enter again.
It will again, ask you for the password, this time, don't enter any thing. Just hit the Enter key in your keyboard.
Now, it is going to ask you to enter the Rescue Password. So, enter this key: A1AAABBA (ALL LETTER MUST BE IN CAPS) . This key is going to bypass the BIOS security lock.
After enter the rescue password, your laptop screen might get blank. So, wait for few minutes. If it takes quite long time, then you can hold your laptop's Power Button to shutdown forcefully.
Now, Restart your computer and go to BIOS. You are able to make changes now.
HOW TO REMOVE BIOS ADMINISTRATOR PASSWORD
Get into BIOS
Move to  Security Tab
Select, Setup Administrator Password.
It will ask you Current Password. Don't put anything, just hit Enter key in your keyboard.
It, is going to ask you to enter New Password, don't write anything and hit ENTER and again hit ENTER to confirm the new password.
You will get a message saying, Password Not Installed.
Hurrreyyyyyyyyy, its all done. Please, let me know if this trick helpful for you. Thanks for your time reading my post.
SUBSCRIBE TO MY YOUTUBE CHANNEL TECHNICAL TECH AND WATCH AWESOME TECH VIDEOS